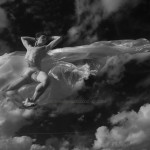 The project FLY, was finally born.
It is dedicated to all those who express themselves with the body and with dance. We'll shoot around Tuscany in June. Carrara, the next stage. Then Lucca, Barga, Pisa and Florence, and wherever there are people who want to make their contribution. For now, thanks to Simone Baroni. See you soon.
Nasce oggi per noi, il progetto FLY.
E' dedicato a tutti coloro che si esprimono con il corpo e con la danza. Gireremo la Toscana nel mese di Giugno. Carrara, la prossima tappa. Poi Lucca, Barga, Pisa e Firenze, ed ovunque ci siano persone che vogliano dare il loro contributo. Per ora grazie a Simone Baroni. A presto .
All rights reserved www.larecherchestudio.com